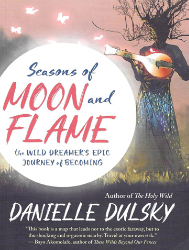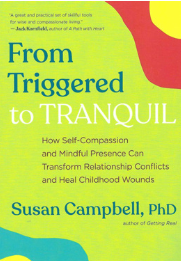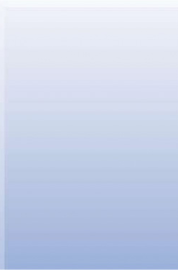 Three Simple Lines
A Writer's Pilgrimage into the Heart and Homeland of Haiku

"This is a book about haiku as a practice, as a Way in the world," Goldberg writes, "encouraging waking up to the most ordinary moments of human life - an insect on your chair, the hands of a clock, the splash of a frog. Haiku is the poetry of poetry, before you form ideas and hopes and dreams."
A haiku is three simple lines, yes, but it is also, as Goldberg's teacher Allen Ginsberg put it, three lines that "make the mind leap." A good one, he said, lets the mind experience "a small sensation of space which is nothing less that God." As many spiritual practices seek to do, the haiku's spare yet acute noticing of the immediate, and ordinary, grounds the reader in the pure awareness of now.
In repeated trips to Japan from her home in the American Southwest, Goldberg takes us to the beginnings of this great endeavor - highlighting the history of the form that dates back to the seventeenth century. She shows why masters such as Basho and Issa are so revered, discovers Chiyo-ni (an important woman haiku master), provides insight into writing and reading haiku, and beautifully describes her travels to the homes of the haiku masters.
Filled with the best haiku translations Three Simple Lines is also sprinkled with stories of Goldberg's travels and dedication to Zen teachers she has encountered, always with a nod to her original Zen master, Katagiri Roshi.
As a fellow seeker, Goldberg revels in everything she encounters, including food and family, painting and fashion, frogs and ponds. She also experiences and allows readers to share in the small, spontaneous moments of awakening that haiku promises.
Haiku is a secret love of many. Three Simple Lines is a soothing balm and a surprise for people you'd never think had the inclination. Reading and writing haiku in this hard time is both a solace and redemption from our pain and suffering.

About the Author: Natalie Goldberg is the author of fifteen books, including classic bestseller Writing Down the Bones, which has changed the way writing is taught in the United States. She has also written the beloved memoir Long Quiet Highway; the novel Banana Rose; Living Color, about her painting; and her legacy book, The True Secret of Writing. She has taught writing as a practice for the past forty-five years nationally and internationally. She lives in northern New Mexico. For more information, please visit www.NatalieGoldberg.com.
**Hedra Note: Although I have not yet read this book entirely, I must say that I am really enjoying the story of her travels and encounters, aside from the Haiku poetry itself.
Three Simple Lines by Natalie Goldberg
• 176 pages • $22.95 • ISBN 978-1-60868-697-1
Book Release from New World Library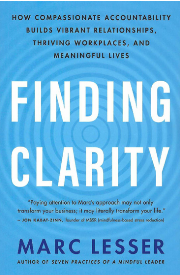 Sensitive Is The New Strong
The Power of Empaths in an Increasingly Harsh World


The New York Times bestselling author of Dying to Be Me returns with an inspirational guide for sensitive people looking to fully harness their gifts of intuition and empathy in today's harsh world.

International speaker, cancer survivor, and author, Anita Moorjani astounded fans across the globe with her New York Times bestselling book about overcoming cancer and her life-changing near-death experience. Now she returns with Sensitive Is the New Strong, a powerful, heartfelt book on harnessing and fostering empathic gifts in today's difficult, fear-based world.
Empaths not only sense other people's emotions, but also absorb them—sometimes to their own disadvantage, often leading to overwhelming sensory overload and feelings of confusion or low self-esteem. Their willingness to help and please others might make them prey to opportunists or cause them to give away more energy than they can afford. But Anita Moorjani argues that it's possible to turn this onslaught of emotional burden into a powerful tool. In a time when traits like sensitivity, kindness, and compassion are sorely undervalued, Moorjani helps empaths—whether emerging or acknowledged—navigate obstacles they may face and identify what makes them unique. Finally, she teaches them how to claim their true powers as empaths, to be their most authentic selves, shifting their own trajectory and leading to shift the trajectory of the planet in a more conscientious direction.

Filled with eye-opening personal anecdotes, insights from other empaths, meditations, and self-affirming mantras, Sensitive Is the New Strong is an empowering book that demonstrates the positive power of sensitivity.

About the Author: Anita Moorjani is the New York Times bestselling author of What If This Is Heaven? and Dying to be Me. A beloved international speaker, she lives in the United States with her husband, Danny, and has dedicated her life to empowering the minds and hearts of people with her story of courage and transformation. Anita was born in Singapore to Indian parents and grew up in Hong Kong speaking English, Cantonese, and an Indian dialect simultaneously. Prior to her near-death experience, she worked in the corporate world.

**Hedra Note: This book is one that I will be sharing with the sensitive people in my life. Lots of great ideas/suggestion and clearly written. I think it is also open and honest - she speaks from experience.

Sensitive Is The New Strong. by Anita Moorjani
• 224 pages • $27.00 • ISBN 978-1501196676
Book Release from Atria Books

M
S

About the Author:
Manage Your Menopause Naturally by Maryon Stewart
• 312 pages • $17.95 • ISBN 978-1-60868-682-7
Book Release from New World Library