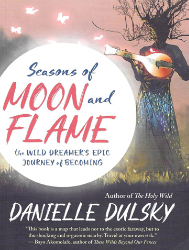 Conversations with the Z's
The Energetics of the New Human Soul
Little did intuitive medium and bestselling author Lee Harris realize the extent to which his life was about to change when he first heard the voices of his guides, who he calls the Z's, over twenty years ago on an Underground train in London.
"Unbeknownst to me, this day was to be the day that the lights went on in my life and awareness. And it began a relationship with my guides that would forever change, influence, and expand. me," writes Lee. "The wisdom and love in their advice and the physically uplifting energy I felt, and have felt every time I've connected with them since, is profound and undeniable.
The powerful and insightful communications Lee has been receiving from the Z's have allowed him to help hundreds of thousands of conscious, intuitive, and sensitive individuals heal, thrive, and live better lives. He does this through his books, podcast, audio recordings, live events, online seminars, and popular "Energy Update" forecasts that reach half a million people worldwide every month.
Now, in Conversations with the Z's, Book One: The Energetics of the New Human Soul, Lee offers a truly unique way of sharing the Z's wisdom by channeling in conversation with psychotherapist Dianna Edwards, who describes her work as "listening to hear." The questions Dianna asks allow for a crystal ­clear exploration of Lee's method and a beautifully contemporary way of encountering and absorbing the wisdom transmitted from the Z's.
"I am delighted to be presenting a new chapter with the Z' s and one that takes us in a fresh direction: into the art of a conversation with them," writes Lee. "These conversations reveal and allow a whole other way of understanding their perspectives on the world we live in and the times we are going through. They also offer new insight into who the Zs are, how they see the world, and why they are connected to us."
Conversations with the Z's, Book One, will help readers:
• connect with their own guides
• interpret and learn from dreams
• employ the magnetics of manifestation
• create a multi-dimensional life
• navigate the current state of environmental, political, and cultural disarray
I hope you enjoy these conversations and perhaps more than anything, I hope they help you to remember your brilliance, your light, and your unique purpose at this time on Earth. That is what the Z's continially remind us of.

Conversations with the Z's by Lee Harris with Dianna Edwards
• 144 pages •

$17.95 • ISBN 978-1-60868-838-8
Book

Release from New World Library
Your Body Will Show You the Way
Energy Medicine for Personal and Global Change

In a world of upheaval and rapid change, how can we enlist the intelligence of the body's subtle energies to help us heal, build resilience, and evolve?

That question is at the heart of renowned energy healer Ellen Meredith's new book Your Body Will Show You the Way: Energy Medicine for Personal and Global Change, which explores energy medicine as a conversation between the body, mind, and spirit and equips readers with practical tools for healing themselves from the inside out.

"After learning about consciousness and energy medicine through intense training with my inner teachers, through practice as an energy healer and channel with more than ten thousand clients and students, I have come to see energy dialogue via the body not only as key to healing my own dis-ease and ailments but also as a doorway through which each of us can learn how to create personal, social, and planetary well-being itself," writes Ellen. "In this book, I am showing you how to find this doorway within-yourself and inviting you, in your own ways, to step through it."

Your Body Will Show You the Way offers practical explorations of how energy works to initiate change and stories that help readers awaken to their personal beliefs and experiences. The energy medicine exercises, activities, and protocols Ellen offers throughout the book empower readers to speak the energetic language of the body, mind, and spirit and create profound shifts in their everyday lives.

In a highly personal yet universally resonant voice, Ellen teaches readers how to:
• enlist the intelligence of the body's subtle energies to heal themselves and navigate uncertainty
• ground and anchor themselves in turbulent times and create coherence between the body, mind, and spirit
• work with the energies they are made of to dial into larger webs of connection
• employ easy-to-use tools to bring Spirit into their daily choices and actions
• remedy personal ruptures in ways that promote healing and well-being

"This book will help you use the language of energy to navigate radical change: from chaos to clarity, from being ill to wellness, from watching things fall apart to finding your unique tools to reconfigure the world you want to live in," writes Ellen. "If you can, try to read this book with both your intuitive and logical brains and let the concepts and language unpack in your mind and activate your own inner knowing."

About the Author: Ellen Meredith is the author of Your Body Will Show You the Way and The Language Your Body Speaks. She has been in practice since 1984 as an energy healer, conscious channel, and medical intuitive, helping over ten thousand clients and students worldwide. As an energy medicine practitioner, Ellen helps clients engage with the body's energies to activate healing. She teaches energy medicine courses on the Shift Network and has served on the faculty of energy medicine pioneer Donna Eden since 2010. Visit her online at http://www.ellenmeredith.com.
Your Body Will Show You the Way by Ellen Meredith
• 360 pages • $19.95 • ISBN 978-1-60868-822-7
Book Release from New World Library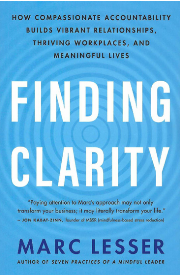 R

elationship Essentials

Skills to Feel Heard, Fight Fair, and Set Boundaries in All Areas of Life

W
Relationship Essentials by Lauren Reitsema & Joneen Mackenzie
• 168 pages • $17.95 • ISBN 978-1-60868-761-9
Book Release from New World Library