Ghosted and Breadcrumbed

Stop falling for Unavailable Men & Get Smart about Healthy Relationships

Why hasn't he texted me back? How many times have we heard this (or said it.ourselves)? In the current "hookup culture" of dating apps, along with the anonymity involved, makes it much easier for people to behave poorly and get away without consequence. Dating in the digital age can be chaotic and confusing, while also creating unique challenges for long-term, solid, healthy relationships.

Marriage and family therapist Dr. Marni Feuerman, has published a brand new book to help women who find themselves in a never-ending loop of sporadic texting, mixed messages, and other poor treatment by men that they are dating (or think they are dating!). Ghosted and Breadcrumbed: Stop Falling for Unavailable Men and Get Smart about Healthy Relationships is exactly what is needed right now for women to take back their power in asking for what they want in their relationships and intimate connections.

Each year, thousands of women discover they've wasted time pursuing a relationship with the wrong man. In fact, about 60 percent of women who use the dating app Tinder put directly in their profile that they want a long-term relationship and not a hook-up or fling, whereas the same cannot be said for male profiles. Ghosted and Breadcrumbed aims to help women break free from the painful and repetitive patterns that so often show up when they are dating in the age of apps and texting. Acclaimed "coupling expert" therapist Dr. Marni Feuerman elaborates on why some women attract and accept poor treatment from men, and why this treatment creates dissatisfying and ultimately failed relationships. She then gives accessible, reliable techniques. on how anyone stuck in a dead-end relationship can get out, move on, and find the love they deserve.

Some of the topics covered in the book:
• Why We Love Unavailable People
• How to Read the Signs That He's "Just Not Into You"
• How Your Emotions Tell You What You Need
• How to End the Relationships That Are Hurting You
• How to Invite in Healthy Relationships
About the author: Dr. Marni Feuerman is the author of Ghosted and Breadcrumbed. She is a licensed social worker and marriage and family therapist with a private practice counseling those with relationship issues. She also trains therapists to do couples therapy and writes about love relationships for a number of online media. She lives in Boca Raton, Florida. Find out more about her work online at www.DrMarniOnline.com
Ghosted and Breadcrumbed by Dr. Marni Feuerman
• 256 pages • $15.95 • ISBN 978-1-60868-586-8
Book Release from New World Library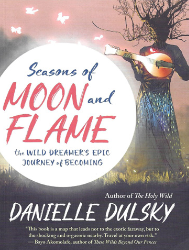 The Art Of Is
Improvising as a Way of Life

The most ordinary act of creativity is spontaneous conversation - the art of listening and responding.
Did you know that the rousing ending of Dr. Martin Luther King's infamous "I Have a Dream" speech was improvised? When King paused to look at his notes, the gospel singer Mahalia Jackson shouted "tell 'em about the dream!" At this point, according to Dr. King's speechwriter Clarence B. Jones he pushed "the text of his prepared remarks to one side of the lectern. He shifted gears in a heartbeat, abandoning whatever final version he'd prepared... he'd given himself over to the spirit of the moment." What if you could truly give yourself over to the spirit of the moment in your everyday life? What incredible things could you achieve?

Musician and free improvisation pioneer Stephen Nachmanovitch authored one of the classic books on improv and creativity, Free Play, which has been in print for over 30 years. So many people from so many walks of life have been waiting for his second book and it is now here! The Art of Is: Improvising as a Way of Life takes the notion of improvising and creating to a scale beyond the individual. Nachmanovitch hopes not only to tune readers in to their own spontaneity but also to extend it into empathy for and collaboration with others.

From the book: ''We'll visit John Cage's living room, where we will discuss the merits of noisy refrigerators and discover the resonance between mushrooms and music. We'll learn what we can from frogs. We'll meet an experimental musician who becomes mayor of a small town and changes it for the better. We'll unearth the connection between Clint Eastwood's hat and Japanese folk pottery. And we'll see how an old koan about a priestess who defends herself from assault with a slip of paper she manifests into a sword speaks to our duty as artists and free human beings."

Don't miss what the transformational artist and pioneer Alex Grey called "a precious philosophical prescription for engaging the creative opportunities of our life as the greatest work of art."
About the author: Dr. Stephen Nachmanovitch is the author of The Art of Is and Free Play. He performs and teaches internationally as an improvisational violinist, lecturer, workshop leader, and multimedia artist. He holds degrees from Harvard and the University of California. His work spans many fields, exploring the spiritual and social underpinnings of art. He lives with his family in Charlottesville; Virginia. Find out more about his work at www.freeplay.com
The Art Of Is by Stephen Nachmanovitch
• 288 pages • $16.95 • ISBN 978-1-60868-613-1
Book Release from New World Library
Simple Truths:
Clear & Gentle Guidance on the Big Issues in Life

Seldom does a book come along that speaks to the core issues of life with such clarity and wisdom. This profound book is deeply informed by the spiritual traditions of the West, the Far East, and the Native Americans, with whom the author has worked. It is a small treasure of wisdom about life's deepest issues, and can stand next to classics such as Gift from the Sea, The Prophet, and Letters to a Young Poet.

From the Book ...
ON EDUCATION & LEARNING The true measure of your education is not what you know, but how you share what you know with others.

ON MONEY People who measure their money against their desires will never be happy, because there will always be another desire waiting to lure them. People who measure thcir money against their needs can gain control over their lives by gaining control over their needs.

ON LOVE Love has its own time, its own season, and its own reasons for coming and going. You cannot bribe it or coerce it or reason it into staying. If it chooses to leave your heart or the heart of your lover, there is nothing you can do and nothing you should do. Be glad that it came to live for a moment in your life. If you keep your heart open, it will surely come again.

The world is full enough of grand moralizing and private visions. The last thing I ever intended was to risk adding my voice to the long list of those involved in such endeavors.

Then, in midlife, everything changed. I was surpised with the birth of a child. I saw before me a person who would have to make his way through the tangle of life by such lights as he could find. It was, and is, incumbent upon me to guide him.

As I look around, I am concerned. The world is full of contrary visions, viewpoints, and recriminations.

Our brightest dreams and our greatest fears are just over the horizon. Clear and measured voices are hard to find.

If I can offer something of value, it is this: a vision of life that acknowledges our human condition while remaining hopeful about our human potential; a voice that speaks with compassion and empathy about the world in which we live; and a viewpoint that seeks a common ground from which to survey the vast and confusing landscape before us.

We live in a time when it is hard to speak from the heart. The poetry of our spirits is silenced by the thoughts and cares of a thousand trivialities. This small book is my attempt to speak from the heart about some of life's biggest issues.

I offer it to you as both a father and a friend.

About the author: A two-time winner of the Minnesota Book Award, Kent Nerburn is the author of many books on spirituality and Native American themes, including Letters to My Son, Small Graces, Neither Wolf nor Dog, The Wolf at Twilight, and The Girl Who Sang to the Buffalo. He lives near Portland, Oregon. His website is www.KentNerburn.com
Simple Truths by Kent Nerburn
• 112 pages • $14.00 • ISBN 978-1- 60868-617-9

Book Release from New World Library