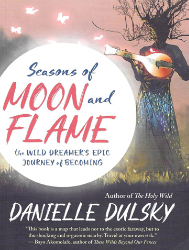 The Other Side of Nothing


The Zen Ethics of Time, Space, and Being
In the West, Zen Buddhism has a reputation for paradoxes that defy logic. In particular, the Buddhist concept of nonduality -the realization that everything in the universe forms a single, integrated whole- is especially difficult for outsiders to grasp.

In The Other Side of Nothing: The Zen Ethics of Time, Space, and Being, Zen teacher Brad Warner untangles the mystery and explains nonduality in plain English. To Warner, this is not just a philosophical problem: nonduality forms the bedrock of Zen ethics, and once we comprehend it, many of the perplexing aspects of Zen suddenly make sense.

"In this book I intend to explain exactly why the Zen Buddhist tradition says that you and I do not exist, and why they say things will be so much better for all of us once we understand that thoroughly," writes Warner. "But this book is not just for Buddhists. It's for anyone interested in the truth about life, and how understanding that truth makes it obvious that we ought to treat each other nice."

"Because I am everyone and everything in the universe, it makes no sense at all to act unethically. To act unethically is effectively the same as punching myself in the face," writes Warner. "Anything unethical I do to someone or something else, I am really only doing to myself. What's more, anything unethical I do to someone or something else, I am really doing to the entire universe."

Warner tackles his subject with verve, wit, and a dash of loopy humor, always handling heavy themes with a light touch. In clear and simple language, he illustrates Zen principles by using personal stories, Western psychology, and traditional Buddhist parables (with an occasional nod to pop culture). The book also introduces readers to fundamental Buddhist doctrines such as the Four Noble Truths and the Eightfold Path and discusses their relevance to present-day concerns. The result is an expansive overview of the Zen ethos that will give beginners and experts alike a deeper understanding of one of the world's most enduring spiritual traditions.

"This world is in a sorry state right now," writes Warner. "We can't keep pointing fingers at others and saying that if only others did the right thing the world would be better. There are no others. We have to do it ourselves. Evil only comes into being when we create it. We are the problem, and we are the solution. Let's get to work."
About the Author: Brad Warner is the author of numerous other titles including Letters to a Dead Friend about Zen, Don't Be a Jerk, and Hardcore Zen. A Soto Zen teacher, he is also a punk bassist, filmmaker, and popular blogger who leads workshops and retreats around the world. He lives in Los Angeles where he is the founder and lead teacher of the Angel City Zen Center. Visit him online at www.hardcorezen.info.
The Other Side of Nothing by Brad Warner
• 386 pages •

$18.95 • ISBN 978-1-60868-804-3
Book

Release from New World Library
About the Author:
Reclaiming Wellness by Jovanka Ciares
• 240 pages • $17.95 • ISBN 978-1-60868-784-8
Book Release from New World Library
R

elationship Essentials

Skills to Feel Heard, Fight Fair, and Set Boundaries in All Areas of Life

W
Relationship Essentials by Lauren Reitsema & Joneen Mackenzie
• 168 pages • $17.95 • ISBN 978-1-60868-761-9
Book Release from New World Library